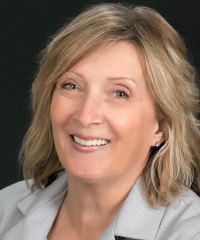 Peggy received her Masters of Science in Nursing and certification as a Family Nurse Practitioner from Northern Illinois University School of Nursing in 2005.
Peggy has extensive experience which includes emergency room nurse, Flight for Life nurse, and Trauma Coordinator at Northern Illinois Medical Center. She also previously worked as a Paramedic/Firefighter at the Crystal Lake Fire Rescue Department. Peggy has worked as a Nurse Practitioner in the local community since 2006.
Peggy has lived and worked in McHenry county her entire medical career. She enjoys working with patients and building a trusting relationship with them.