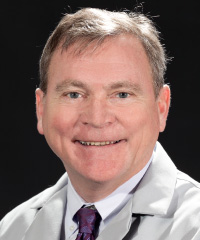 Dr. James Nikoleit graduated with honors from the University of Illinois, Champaign-Urbana campus with a Bachelors degree in Biology. He earned his Medical degree from the University of Illinois in 1986. He completied his internship at Northwestern Memorial Hospital and his residency at Micheal Reese Hospital, an affiliate of the University of Chicago. Dr. Nikoleit is board certified in internal medicine.

Dr. Nikoleit has been in private practice since 1989 and is one of the founders of Dupage Medical Group. Dr. Nikoleit has been very involved with the Shriners Hospital in Chicago, having served as the Vice Chairman of the board.

His philosophy of care is "Listening to the patient is the best skill a physician can have." He is interested in general internal medicine, including; blood pressure management, diabetes, asthma, general health physicals for preventive medicine and sports related injuries.