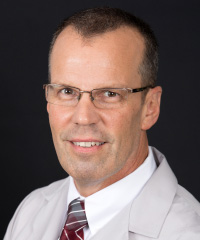 Kevin Cronin graduated from the University of Illinois in 1994 with a Master of Science in biology. He received his medical degree in 1998 from Rush Medical College in Chicago, Illinois. He completed his four year residency in Internal Medicine and Pediatrics at Cook County Hospital in Chicago, Illinois in 2002.
Dr. Cronin has been in private practice in McHenry County since 2002, and founded Cronin Medical Group in 2010. He is board certified in both Internal Medicine and Pediatrics.
He has served as an Assistant Medical Student Dean for Rosalind Franklin University and has been a member of the Medical Education committee at Centegra Hospital. Dr. Cronin has an active interest in community health and in pre-operative medicine.
Dr. Cronin lives with his wife and children in Crystal Lake, Illinois.